I don't know what you're saying-Mimi

Retrospect Ro needs its music comment, production information, and/or staff comments translated.

Des Rock
レトロスペクト路
Des-ROW・組 スペシアルz
Romaji of Song
Retrospect Ro
English Translation
Retrospect Road
Nihongo of Genre
デスロック
Romaji of Artist
Des-ROW GUMI Special z
Vocal
Des-ROW GUMI Special z (Des-ROW, mur.mur, death-O, YU)
Lyrics
Des-ROW GUMI Special z
Other Instruments
Des-ROW (Composition & Arrangement)
BPM
165
Status
Default
Length
1:56
Character
D
First Appearance
pop'n music 14 FEVER!
Other Appearance(s)
None.
mur.mur.
 加速する流れ
 何想えばいい?
 見知らぬヒトのように
 目の前過ぎ去る

D+death-O
 Wvvw~
 That's not a grain ・・・
 Alltime always allwhere!

YU
 毎日退屈しのぎのワンウェイ
 先見ず不安無ぇワンウェイ
 いつも変わんね 人は無関係
 everytime、懺悔も反省も無ぇ!!

 何かを探し求むルーキー
 ひたすら下り坂のルーティン
 はみだしちゃって変な空気まで
 作り出しハタからはブーイングでも
 へっちゃらだってつっぱってた
 地に足めり込ませ ふんばってた
 あの日あの時の自分勝手が
 今のこの俺を築かせた

D
 あー あの時を歩いてた
 過ぎたおもいを巡らせて
 音も無くながれ出す
 ここにすべてを重ねて

YU
 あーしたい こーしたいが溢れ出す
 いつも 要らぬものばかりを しこたまに集めだす
 意味のなさに意味を求めて暴れだす
 結果すらも残さないで次の山をまた目指す

mur.mur.
Kasoku suru nagare
Nani omoeba ii?
Mishiranu hito no you ni
Me no mae sugisaru

D+death-O
 Wvvw~
 That's not a grain ・・・
 Alltime always allwhere!

YU
Mainichi taikutsu shinogi no one way
Senkenzu fuan mue one way
Itsumo kawan ne hito wa mukankei
everytime, zange mo hansei mo mue!

Nani ka wo sagashi motomu rookie
Hitasura kudarizaka no routine
Hamidashi chatte henna kuuki made
Tsukuridashi hata kara wa booing de mo
Hecchara dattetsuppatteta
Chi ni ashi merikoma se funbatteta
Ano hi ano toki no jibungatte ga
Ima no kono ore wo kizuka seta

D
Ah ano toki wo arui teta
Sugita omoi wo megurasete
Oto mo naku nagare dasu
Koko ni subete wo kasanete

YU
Aashitai kooshitaiga afure dasu
Itsumo iranu mono bakari wo shikotama ni atsume dasu
Imi no nasa ni imi wo motomete abaredasu
Kekka sura mo nokosanaide tsugi no yama wo mata mezasu

English Translation
Edit
mur.mur.
"What seemed to accelerate
The flow?" I should say.
Like an unknown person,
I pass in front of you.

D+death-O
 Wvvw~
 That's not a grain ・・・
 Alltime always allwhere!

YU
One way is an everyday boredom
One way that is without the earlier anxiety seen
It always changes, that guy is unrelated to me
everytime, the confession and nothingness reflect

A rookie wanted to locate something,
A rountine's earnestsly downhill
Until the strange sky gone protude
After creating the flag that is booing at me,
I was tensioned
It was written down to Earth, straddled
That day and time's selfishness
Built me this right now

D
Ah, I was walking that time,
I toured my previous thoughts,
Letting out my flows without sounds
Repeat all in there

YU
I want to walk, overflowing wants to call
Always, I just begin to gather unexpected things that need you occasionally
I rampaged in search of the sense to the meaning name
I am already aiming the next mountain in which I don't leave, even in result

Song Connections/Remixes
Edit
None.
None.
Music Comment
Edit
It's already got to expand the colors, a suddenly surprised curve ball has fallen.
Difficulty & Notecounts
Edit
Game
Standard
Battle
5
N
H
EX
N
H
Notecounts
431
557
955
1232
547
948
FEVER!→fantasia
14
23
34
40
16
28
Sunny Park→Present
-
29
40
46
16
28
FEVER! CS
14
23
34
40
16
28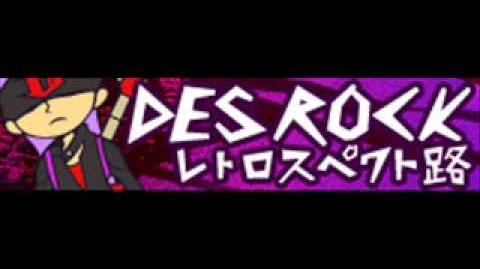 Ad blocker interference detected!
Wikia is a free-to-use site that makes money from advertising. We have a modified experience for viewers using ad blockers

Wikia is not accessible if you've made further modifications. Remove the custom ad blocker rule(s) and the page will load as expected.