Psychedelic Trance
Psyche Planet-V
Sota Fujimori
Romaji of Song
-
English Translation
-
Nihongo of Genre
サイケデリックトランス
Romaji of Artist
-
Vocal
-
Lyrics
-
Other Instruments
Sota Fujimori
BPM
150
Status
Event Song
Length
2:04
Character
echidna
First Appearance
pop'n music 14 FEVER!
Other Appearance(s)
pop'n music (Wii) (USA) Trance Pack
None.
Song Connections/Remixes
Edit
Psyche Planet-V was originally produced for DTM Magazine. Compared to the pop'n music version, the original one differed for the absence of a single sound at the beginning of the song.
A long version of Psyche Planet-V can be found on the pop'n music 14 FEVER! AC ♡ CS pop'n music 12 いろは & 13 カーニバル original soundtrack.
A remix of Psyche Planet-V by L.E.D., titled PSYCHE PLANET-GT, can be found on Sota Fujimori's album SYNTHESIZED.

A cut of PSYCHE PLANET-GT appears in beatmania IIDX 16 EMPRESS.
Psyche Planet-V is Sota Fujimori's first instrumental song in the pop'n music series.
The V in the title references the main synth that Sota used in this song - which is the Roland V-Synth XT.
Despite that PSYCHE PLANET-GT debuted in the beatmania IIDX series back in beatmania IIDX 16 EMPRESS, Psyche Planet-V wasn't added to the pop'n music BEMANI category until pop'n music Sunny Park.
Difficulty & Notecounts
Edit
Game
Standard
Battle
5
N
H
EX
N
H
Notecounts
301
437
999
1250
437
895
Pop'n Music 14 FEVER!→fantasia
10
18
35
40
13
26
Sunny Park→Present
-
24
41
46
13
26
FEVER! CS
10
18
35
40
13
26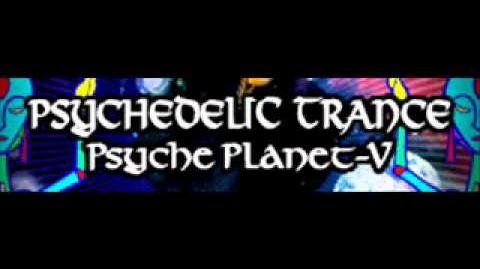 Ad blocker interference detected!
Wikia is a free-to-use site that makes money from advertising. We have a modified experience for viewers using ad blockers

Wikia is not accessible if you've made further modifications. Remove the custom ad blocker rule(s) and the page will load as expected.