None.
Song Connections/Remixes
Edit
A long version of ƒƒƒƒƒ can be found on the pop'n music request best! album.
ƒƒƒƒƒ can be found on beatmania IIDX DJ TROOPERS CS' MILITARY SPLASH as Unknown Signal. After completing some condition, you can play this song on MILITARY SPLASH.
Despite its appearance in beatmania IIDX 15 DJ TROOPERS CS, ƒƒƒƒƒ was not in the pop'n music BEMANI category for quite a few games. This was corrected in Pop'n Music 20 fantasia, after ƒƒƒƒƒ appeared in beatmania IIDX 19 Lincle.
In the pop'n music 13 カーニバル's location tests, ƒƒƒƒƒ's character was Mr. Fungano [11-1P].
In Pop'n Music Be-Mouse and the DLC US version of Pop'n Music Wii, ƒƒƒƒƒ is spelt as fffff.
ƒƒƒƒƒ is one of the Lincle Kingdom CS songs in beatmania IIDX 19 Lincle. To unlock it, your Q-pro must reach Level 28.
ƒƒƒƒƒ is one of the Refle unlockable songs in REFLEC BEAT groovin'!!. It can be purchased from the Reflec Shop for 1500 Refle, after clearing the song in the Trill Test (

トリル検定

?

) in REFLEC Dojo, which was added on July 4th, 2014.

Since August 22nd, 2014, it is automatically available for all to purchase.
Difficulty & Notecounts
Edit
pop'n music
Edit
Game
Standard
Battle
5
N
H
EX
N
H
Notecounts
263
496
820
1220
389
368
Pop'n Music 13 CARNIVAL Location Test
9
23
34
41
-
-
CARNIVAL→FEVER!
↑10
↑26
34
↑42
19
23
ADVENTURE→fantasia
10
↓24
34
42
19
23
Sunny Park→Present
※14
30
40
48
19
23
CARNIVAL CS
10
26
34
42
19
23
pop'n music Be-Mouse
Edit
Game
Difficulties
3
5
9N
H
Notecounts
 ?
?
?
 ?
Be-Mouse
5
8
20
26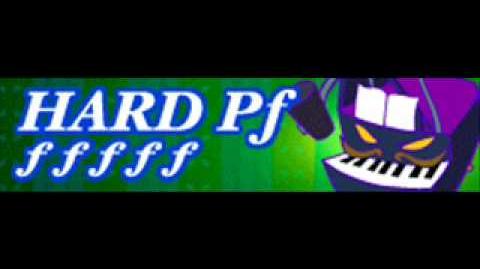 Ad blocker interference detected!
Wikia is a free-to-use site that makes money from advertising. We have a modified experience for viewers using ad blockers

Wikia is not accessible if you've made further modifications. Remove the custom ad blocker rule(s) and the page will load as expected.