Home
Talk

8
419pages on
this wiki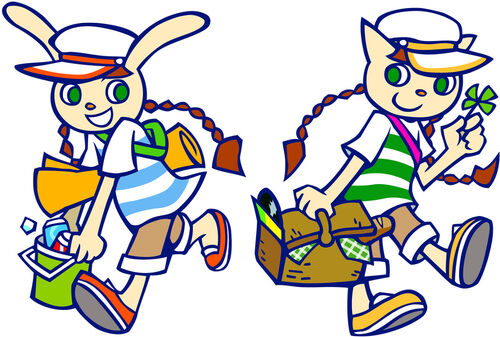 News Flash!
Phase 3, also known as Fresh 5, is now opened in May 15, 2013, in Pop'n Music Sunny Park.
Pop'n Music Sunny Park Original Soundtrack (vol. 1) will be stored on July 17, 2013. If we're American, that will cost us a lot of cash!
The Rabbeat Cup is announced in April 24, 2013. The two songs are included as Scarlet and Trance Core.
The Private Bemani Academy is posted with a default crossover song, 9 unlocks, and one secret song.
Phase 2 is now opened on April 10th, 2013.
Steel Chronicles Be takes the crossover of Pop'n Music Sunny Park in April 8, 2013. We will reveal Elena Zakharov as its crossover character.
Pop'n Music Sunny Park announces that Pop'n Maji Maji Walk will begin in Wednesday, March 27 and ends in Tuesday, April 4. This may include bonuses while playing.


Nadeshiko Rock
つまさきであやす月の兎は踊り
星の間を飛び回る 口笛吹き

飛沫 あがる
わたし 掛ける
追いかける星は
まわる まわる ちいさなつぼみ

さいて さいて 月にお願い
おだやかな影に薄化粧
しらず しらず えいや!と投げた
つぼみは行方知れず のまま


To create this article, type in the box to create your article.Help us expand this wiki to add special contents!
Wiki tutorial | Help pages
Welcome to Pop'n Music Wiki! A wiki that was first created for Bemani and can shows anyone who can edit. There are 419 articles since December 8, 2010.

We do not afford any SPOILERS around this wiki.
Read at your own risk.

Pop'n Music is NOT a film or TV series. It is a video game series.

Here is our next poll.


What is your favorite song of Tsugidoka?

 




This image shows a random character that can lead you to the article.
References
All Pop'n Music characters, songs, themes, and development is copyright to Konami and Bemani.