Home
Talk

10
492pages on
this wiki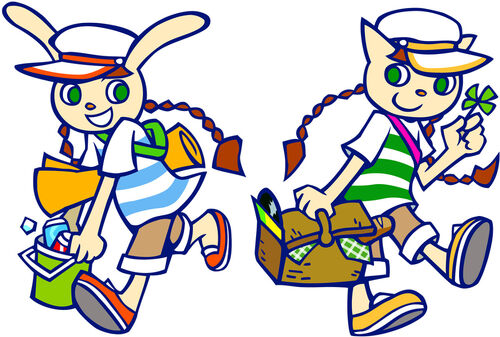 All Pop'n Music characters, songs, themes, and development is copyright to Konami and Bemani.
News Flash!
Pop'n Music ラピストリア released its own website and location page. Visit here.
Our 500th page was released as アジサイの花.
A new HinaBitter♪ song and character, とってもとっても、ありがとう。 and 春日咲子, will be released in April 23rd, 2014 in Sunny Park, also new songs from Pop'n Rhythmin.
JAEPO 2014 is ought to release Pop'n Music ラピストリア, as BEMANI's 22nd Pop'n Music arcade release.
The Second Half of BEMANI Stadium Champiionship is held on January 23rd, 2014.
Phase 3 of Wai Wai Pop'n Doubutsuen will be released on Christmas Day.


ポチコの幸せな日常
ねぇねぇ ごしゅじんー?ボールを投げてくださいっ
追いかけるのです。遊んでくださいっ

ねぇねぇ ごしゅじんー?えんばん投げてくださいっ
追いかけるのです。遊んでくださいっ


(せ~の!)
いっかいまわって にーかいまわって
さんかいまわって ぐるぐる…
よんかいまわって ごーかいまわって
ろっかいまわって わん!(わんわん!)
じゅっかいまわって ひゃっかいまわって
せんかいまわって ぐるぐる…
もういやっ!なでなでしてほしいですー!


いまさら??首輪つけるなんて!
逃げたりしないですっ
しっぽは正直ですよっ!
いつでもごしゅじんあいらびゅー!


「わー!ごしゅじんっ!さんぽにつれてってほしいですっ!」
「ゲームやってる場合じゃないですよーっ」
「おー!あんなところに野犬の群れが…」
「ごしゅじんお守りするのですーーっっ!」


おひざの上は お気に入りなのっ
ちょっと重いけど…眠くなるまで我慢してて

今夜は満月ですね 明日も晴れますよっ
さんぽは公園に決めたっ!
ごしゅじんあいらびゅー!

首輪つけるなんて!
なーんにも心配いらないですっ
いつでもいっしょ!
リードなんてつけなくても
ずっとずっとそばにいますから

To create this article, type in the box to create your article.Help us expand this wiki to add special contents!
Wiki tutorial | Help pages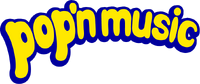 Welcome to Pop'n Music Wiki! A wiki that was first created for Bemani and can shows anyone who can edit. There are 492 articles since December 8, 2010.

There will be a plethora of SPOILERS around this wiki.
Read at your own risk.

Pop'n Music is NOT a film or TV series. It is a video game series.

The winning song of this poll is ポチコの幸せな日常. Here is our next poll.


What is your favorite song from the Nettou! BEMANI Stadium (熱闘!BEMANIスタジアム)?

 




This image shows a random character that can lead you to the article.
References