Home
Talk

8
453pages on
this wiki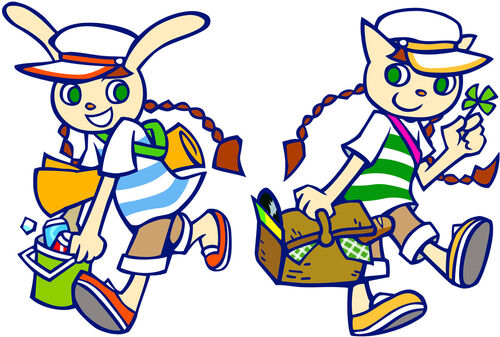 All Pop'n Music characters, songs, themes, and development is copyright to Konami and Bemani.
News Flash!
The BEMANI Stadium Championship will be held soon.
100万Wow Wow記念!ポップンでもウィザウチュナイ is announced to be released on November 20th, 2013. This event consists of the next 4 "Without You Tonight" series.
To the HinaBitter♪ fans, a new song (イブの時代っ!) and character (和泉一舞) was announced on Wednesday, November 13th.
To the HinaBitter♪ fans, a new song (恋とキングコング) and character (山形まり花) will be announced on Wednesday, October 30th at 10 am.
A new mobile game, Pop'n Rhythmin is announced on September 18th.
FLOOR INFECTION will be adding the seventh part and a new SOUND VOLTEX character, GUMI


コドモライブ
てんてんてんまり 手毬歌
あと十つくと 夏が去る
ほらひとひらの 椛葉(もみぢば)が
降れる山の端(は) 秋の彩(いろ)

ひい ふう み 雪落つる
よ いつ 村の径(こみち)
なな や 心のおく
とおき 面影探す

春は桜が彩り 夏は緑の木陰
秋は緋色の炎が野山を焼き尽くす

あと十数えば冬来(きた)る
ほらひとひらの雪が降る
つもる 地の果てどこまでも

一人 文月(ふづき)の三日月夜
夜露に いつかの睦言と

あの日の在りし日の兄者の姿
御霊(みたま)は遥か 見えねども
いま いづこ 眠られる
To create this article, type in the box to create your article.Help us expand this wiki to add special contents!
Wiki tutorial | Help pages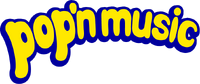 Welcome to Pop'n Music Wiki! A wiki that was first created for Bemani and can shows anyone who can edit. There are 453 articles since December 8, 2010.

There will be a plethora of SPOILERS around this wiki.
Read at your own risk.

Pop'n Music is NOT a film or TV series. It is a video game series.

The winning song of this poll is コドモライブ. Here is our next poll.


What is your favorite song from Mimi Nyami Kotaro no Flying Catch?

 




This image shows a random character that can lead you to the article.
References